Weed Sweep General Purpose Herbicide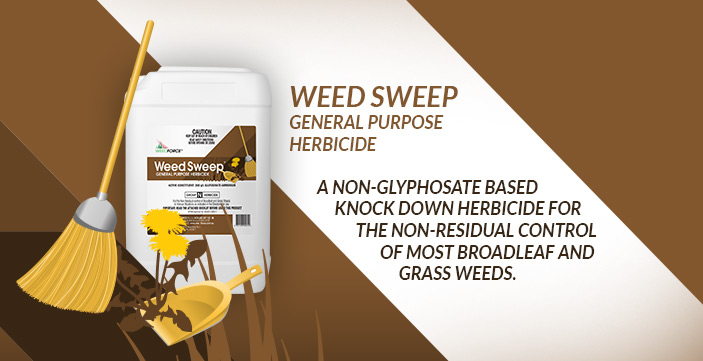 Shop with confidence with our 30 day no hassle return policy*

More Info
THIS PRODUCT IS ONLY AVAILABLE IN STORE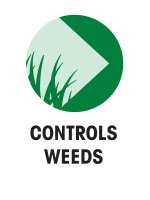 Product information
A non-glyphosate based knockdown herbicide for the non-residual control of most broadleaf and grass weeds in Commercial, Industrial and Non-Agricultural Areas.
Benefits
Broad spectrum herbicide which controls a large number of Broadleaf and Grass weeds as specified by the label.
Non-Glyphosate Alternative
Boom Spray and Handgun Registration
Active Ingredients
200 g/L GLUFOSINATE-AMMONIUM
N
Where to Use
Commercial & Industrial Areas
Non-Agricultural Areas
Weeds Controlled
Controls a large number of Broadleaf and Grass weeds as specified by the label.
Weeds Controlled Include:
Patterson's Curse
Caltrop Burr (Bindii)
Capeweed
Grasses (Barley Grass, Rygrass & Couch)
Fat Hen
Variegated Thistle's
Wild Radish
Wire Weed
Best Results are achieved when applied under warm humid conditions. Control will be reduced and/or slower under cold conditons and/or overcast conditions. Good results will be achieved under most other conditions, however poor results may occur under hot dry conditions (temperature above 33 Degreecs Celcius with a relative humitty below 50%).
Withholding Periods/Stock Restrictions
DO NOT GRAZE OR CUT TREATED AREAS FOR STOCKFEED FOR 8 WEEKS AFTER APPLICATION
Restraints/Cautions
DO NOT
apply by aircraft.
DO NOT
apply when rain is expected within 6 hours.
DO NOT
apply to weeds under stress due to, for example, very dry, very wet, frosty or diseased conditions.
DO NOT
apply under hot dry conditions (temperatures above 33o C with a relative humidity below 50%)
You Might Also Need
Always refer to and follow the product label before using this product
Facebook