Holdfast Organosilicone Penetrant & Wetting Agent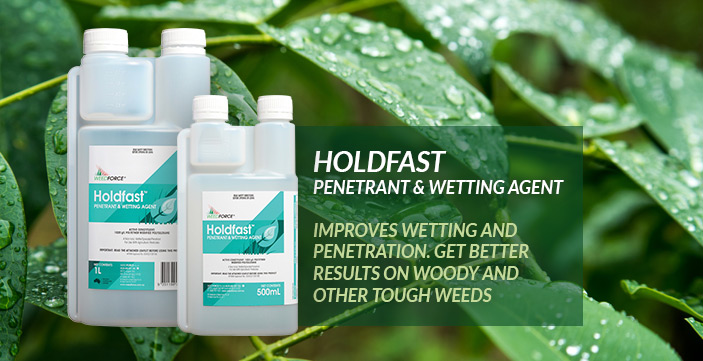 Shop with confidence with our 30 day no hassle return policy*

More Info
BUY ONLINE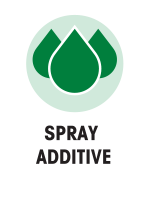 100L
Water
200ml
200ml per 100 Litres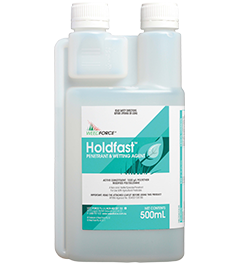 100L
Water
200ml
200ml per 100 Litres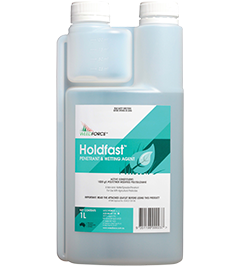 100L
Water
200ml
200ml per 100 Litres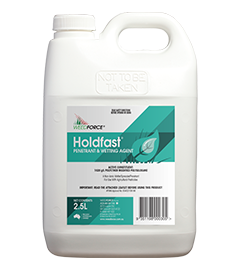 Product information
HOLDFAST is a non-ionic wetter/spreader/penetrant for use with agricultural chemicals.
It improves wetting and penetration of plant foliage to result in superior weed control especially of tough, difficult to wet broadleaf and woody weeds like Gorse, Blackberry and Bracken.
Benefits
Premium quality wetter and penetrant
Improves herbicide uptake and performance
Better results on woody & noxious weeds
Better results on difficult to wet weeds eg onion grass
Active Ingredients
1020 g/L Organosilicone
(polyether modified polysiloxane)
Where to Use
HOLDFAST is effective with most agricultural chemicals unless otherwise stated on label.
The addition of wetting agents can increase the number of small spray droplets and therefore increase the potential for spray drift
Mixing Rates and Coverage
Holdfast - Measure Guide*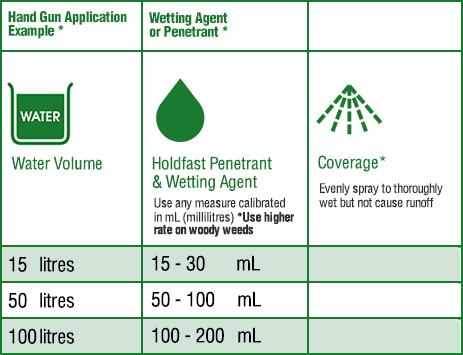 * example only - always read the label prior to using to determine the correct application method and rate for your situation.
Useful Tank Mixes
How to Apply
The addition of wetting agents can increase the number of small spray droplets and therefore increase the potential for spray drift
You Might Also Need
Always refer to and follow the product label before using this product